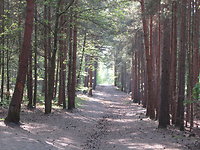 We all have the ability to change given the right conditions ..........

I will help you to acheive a more positive outlook and a greater understanding of you

My Counselling Approach

I am trained as an integrative counsellor and Supervisor. I work to a relational model which incorporates Psychodynamic, Humanistic and Transpersonal theory base. This enables me to integrate many different approaches to best meet the individual needs of my clients. Over my years of practice I have worked with a wide range of client groups and issues.

I will work with you to help you uncover and explore, the root cause of any concerns and difficulties that you have through our counselling relationship.This may mean looking at events from your childhood, adolescence and adult years. At times this can be difficult but with the flexibility of the integrative model we can look at creative ways to work together, to gain an understanding and explore a way of moving forward, to a more fulfiling life.

I am a member of the British Association for Counselling and Psychotherapy and work within the Ethical Framework for Good Pratice Click here. I am committed to ongoing professional and personal development and have completed a number of additional courses to enhance the flexibility of my approach.